Portable Cycle
Published on Sep 03, 2023
Abstract
Bicycles are cherished by many, not only as a way of fitness activity and convenient green mode of transport, but also as a very enjoyable activity that offers a relief from the daily mundane routine. The bicycle aficionados are constantly growing in number, which is a very beneficial change both for us humans as well as the Mother Nature. Catering to the growing demands of the cycling enthusiasts, some very advanced and unique bicycles are being created.
One such brilliantly unique bicycle is the Portable cycle. However, the Portable cycle is not a product of a renowned bicycle manufacturer. Portable cycle is a highly portable, compact bicycle. The Portable cycle is meant for those cycling fanatics who do not wish to leave their bike behind at home and wish to carry them on all their travel destinations.
The Portable cycle is a light, very small and foldable bicycle. The bicycle is extremely lightweight and weighs just 9.5 kgs as compared against an average bike that around 14 kgs. The advent of the portable and folding bicycles are not something very recent, but these folding bikes are not as portable and sturdy as the highly advanced Portable cycle. The Portable cycle becomes extremely compact as well in its folded form and can fit into your regular suitcase or in the car's boot space along with other luggage. Moreover, the Portable cycle can also be rolled in its folded state like a travel bag and kept upright on its stand. Another great thing about the Portable cycle is its anti-rust advantage.
EXISTING MODEL: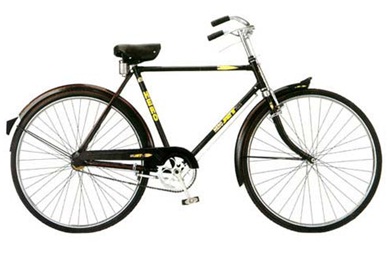 PROPOSED MODEL: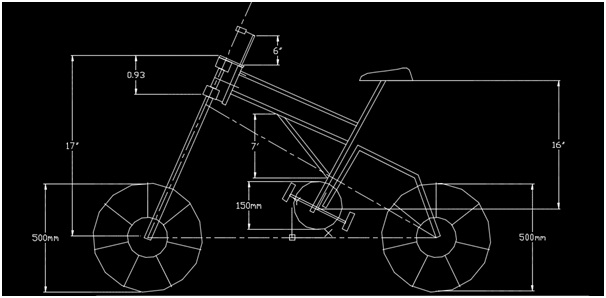 Front view: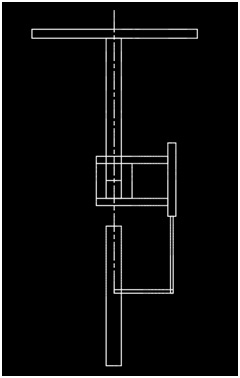 TOP VIEW:

APPLICATION:
• It uses for transport.